Introduction
Hydro-Park 3130 and 3230 is the new Stacker Parking Lift designed by Mutrade, and is the most effective way to triple or qiadruple the capacity of typical parking areas. Hydro-Park 3130 allows three vehicles to be stacked in a single parking space and Hydro-Park 3230 allows four vehicles.

It moves only vertocally, so the user has to clear the underneath levels to get the higher level car down. The posts can be shared to save land space and cost.
Main Characteristics
1. Fast and Easy Installation
The specially designed structure and partly pre-assembled main parts make the installation very easy. Also,
detailed installation manual, drawing and video are attached with products for user's reference.
2. Sharing Post Feature
Posts can be shared with another unit to be combined into rows of multiple units.
3. Heavy Duty Capacity
The rated lifting capacity is 3000kg/6600ibs per platform, perfect for sedans, SUVs, vans and pickup trucks.
4. Best Choice for Car Storage
Can be widely used in public parking, commercial parking, car dealerships and car repairing shop.

Sharing Post Feature
"Sharing Post Feature" enables more than 2 units equipment to share the middle post and install side by side so as to save cost and space. Meanwhile, overall strength is enhanced.

Detailed Pictures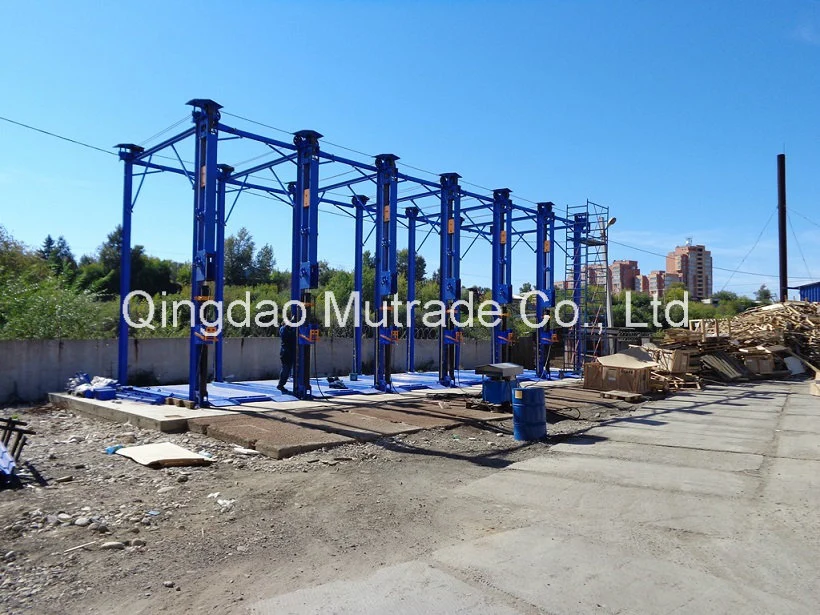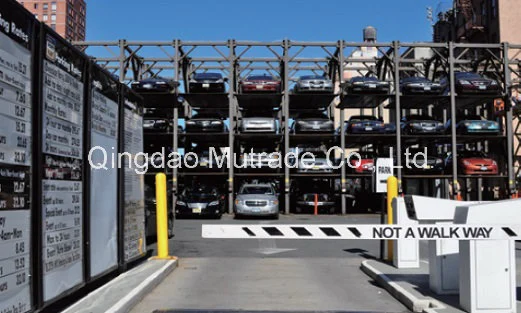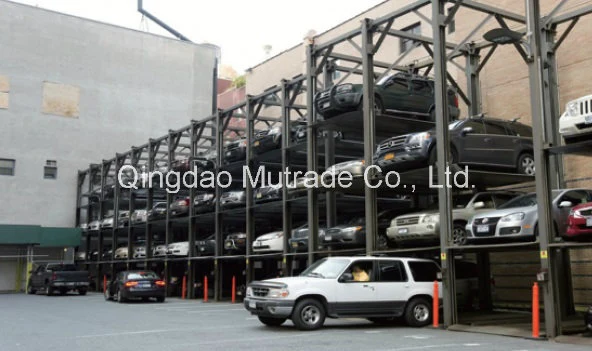 Our Company
Qingdao Mutrade Co., Ltd. is one of the biggest mechanical parking equipment manufacturer in China. Established in 2001, the group started its business as production base for KAWASAKI parking company.
By the year 2012, our group generated annual sales of 868 million USD, that is more than 36,000 parking units manufactured and installed worldwide.
We are holding more than 26 national patents and ISO9001/CE with 3 years no accident report.