Spray Painting Production Line
Advantages:
1,Fexibility
(1) large scope of work, large possibility of audit.
(2) the inner surface and outer surface can be sprayed.
(3) it can realize the production of mixed lines of various models, such as the production of mixed lines of cars, station wagons, pickup trucks and so on.
2,Improve Spray Quality and Material Utilization Rate
(1) Profile spray track is accurate to improve the uniformity of coating film and other appearance spray quality.
(2) Reduce the amount of overspray and the amount of cleaning solvent, and improve the utilization rate of materials.
3,Easy to operate and maintain
(1) Off-line programming can greatly shorten the debugging time on site.
(2) Pluggable structure and modular design can achieve rapid installation and replacement of components, greatly reducing maintenance time.
(3) All parts have good accessibility for maintenance, which is convenient for maintenance.
4,High utilization rate of equipment.
(1) The utilization rate of reciprocating automatic spray machine is generally only 40%-60%, and the utilization rate of spray paint production line can reach 90%-95%.

Our company's automatic spray coating line requirements for the automotive exterior decoration: generally need three layers of painting (primer, color paint, topcoat), there are ways such as spraying for three times and baking for one time,or spraying for threes times and baking for two times, or even both of spraying and baking for three times.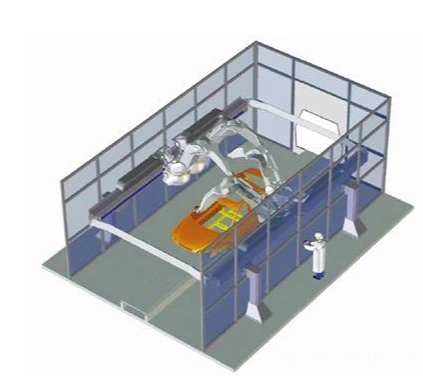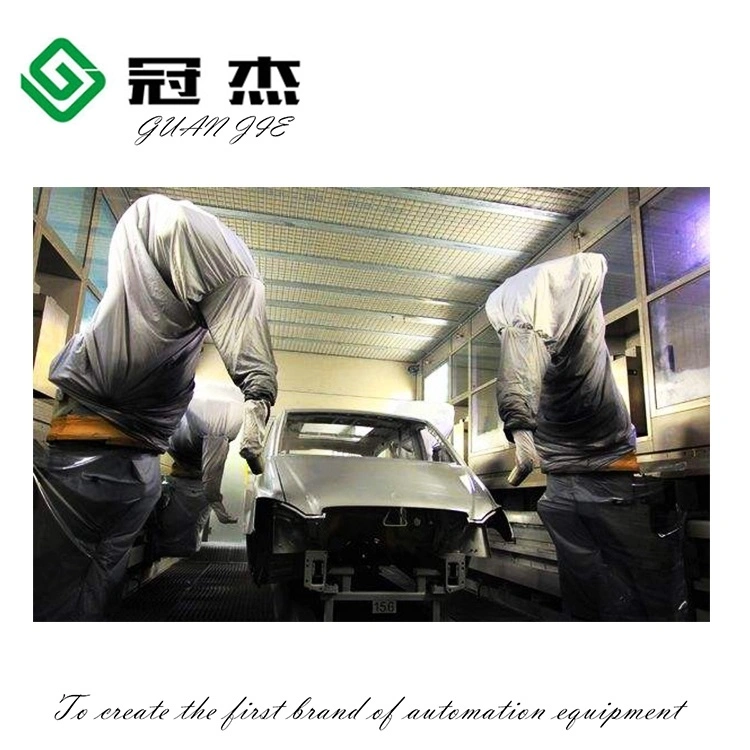 Business Process: