MACHINE DESCRIPTION
Automatic Wrap Around One-Piece Case Packer for Bottle Packing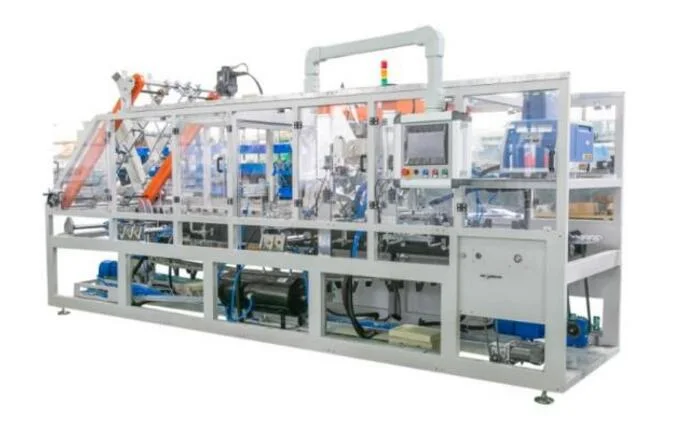 The automatic one-piece wrapping machine is the latest independently-developed automatic machine, it is developed on the basis of foreign advanced technologies. This machine has the following distinctive features in packing methods compared to the traditional way.
A similar arch structure that has the function of anti-vibration and excellent mechanical property.

Excellent protection function for products. Such as damp-proof, heat- dissipation, easy-movement, etc.

Low transportation cost, and easy implement of mechanization and automation of packing and transportation.

Easy alteration of dimension and size, it can quickly adopt to packing of all kinds of products.

Easy sealing and strapping, easy to automatic operation.

Application to embellish and pressing of all types of cartons, it can easily resolve the issue of product protection and sales promotion.

Easy recycling and reusing of waste cartons, fitting the environmental requirements.

Application range can greatly expand through combination with various covers or damp-proof material.

The nice packing effect improves the product grade and appearance.
In current domestic production, most of regular bottle, box and cube products adopt traditional corrugated case packing which has been widely accepted by public.
Except for high-speed beer production in large scale, almost all of the mid and low-speed packing industry still adopt the following production process: cardboard die cutting→nailing→bottom sealing→packing→sealing.
The wrapping machine can finish all the processes alone, greatly reduces the equipment quantity and costs, the space occupation, and transportation contradictions at all levels.
The labor can reduce 7~9 persons, the labor management is more simply; the packing appearance is tidy and nice; there is no gap between the products in the carton, so after wrapping it is tight and firm; the cardboard material reduces about 20%.
Advantages: Reducing labor intensity and quantity, reducing production process, a more excellent comprehensive performance index and economic benefits, has been widely accepted by the society, is an upgradation of the traditional packing method and an inevitable development trend.
Cost saving: Saves about 15% cardboard area compared with manual cardboard, reducing the carton cost by reducing raw material.

Labor saving: Sucking, feeding, forming and folding are all automatically finished, which completely replace the manual processes of opening, packing and sealing.

Environment-friendly: Traditional tape sealing is replaced by hot melt adhesive sealing, which meets the requirements of environment protection and sanitation, and the packing appearance is tidy and nice.
This machine is an auxiliary equipment applies to beer and white wine production, it can finish the last packing procedure of the production line. What' s more, it can also apply to packing of all kinds of carton-packed products, such as cigarette, soap, instant noodle, canned beverage, ink, jelly, etc.

Cartoning machine details: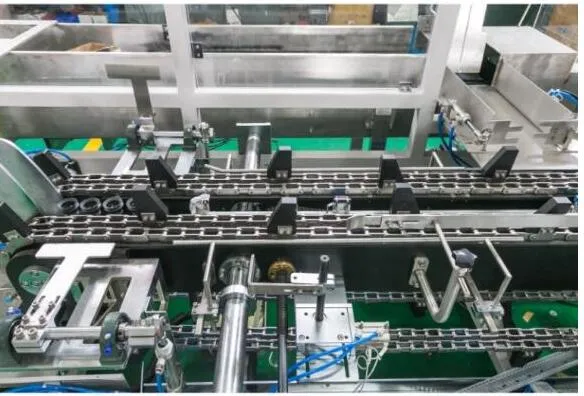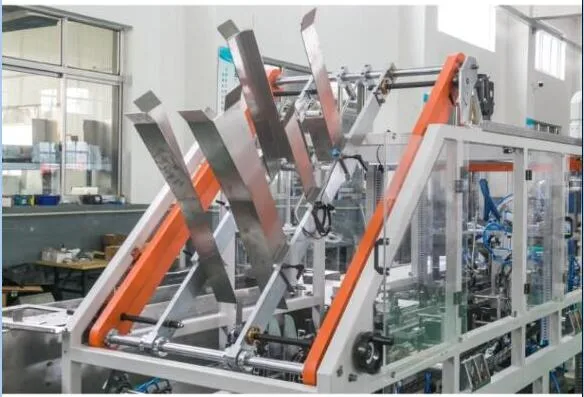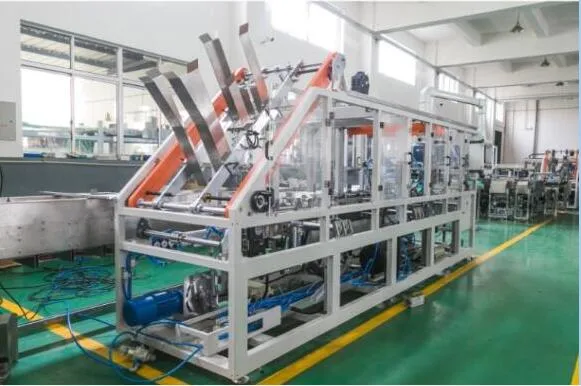 TECHNICAL PARAMETERS: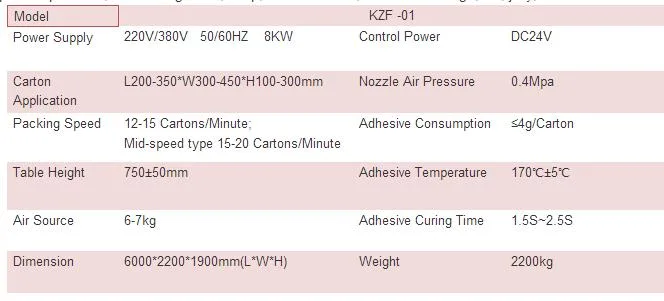 CONFIGURATION:
| | | |
| --- | --- | --- |
| ITEM | Model | Brand. |
| Touch screen | GS2107-WTBD | Mitsubishi |
| PLC | FX3SA-30MT-CM | Mitsubishi |
| Frequency converter | FR-E740-0.75K-CHT | Mitsubishi |
| Miniature circuit breaker | OSMC32N3C16 | Schneider |
| Miniature circuit breaker | OSMC32N1C6 | Schneider |
| With leakage circuit breaker | EA9RN4C3230C | Schneider |
| Relay | MY2N-J/DC 24v | Omron |
| Relay base | PYF08A-E | Omron |
| Encoder | OVW2-036-2MHC | NEMICON |
| Switching power supply | NES-100-24 | Mean Well |
| 3-phase asynchronous motor | CH750-15SZ | Taiwan |
| Oil free vacuum pump | AP-2000C | Auto Bo |
| Check box photoelectric | PM2-LF10 | Panasonic |
| Check box photoelectric wire | CN-13-C3 | Panasonic |
| Proximity switch | PSC1205-NP | LeCroy |
| Check photoelectric | GTB6-N1211 | ShiKe |
| Solenoid valve | 4V210-08/PT terminal | AirTAC |
| Vacuum valve | VT317V-5G-02 | SMC |
| Optical fiber | FX-311 | Panasonic |
REMARK: We can customize according to your request.
Our good quality is reflected in:
1. Box packing machine equipped with whole set Siemens configuration. Servo motor.
2. All Siemens PLC 5 points reserved for docking MES and ERP system data.
3. COOLYOUNG has series number for every spare parts in box packing machine, it make us scientific management conveniently, and ensure the customer maintain equipment and replace spare parts more precise and fast.
4. Surface treatment of every spare parts are strictly controlled precision in processing and assembling. Such as every spare parts are wrapped with newspaper one by one avoiding scratches on the surface, etc
5. COOL YOUNG focus on high quality equipment, carefully polished every spare parts to the best before assembly, most of spare parts are polished by grinding machine, guarantee the stability of equipment operation and reduce the noise in running.
6. Our team technology design, assembly and after-sale staff are engage in packing industry more than 15 years working experience.
7. Fast and efficient to provide after-sales response.


SHIPPING: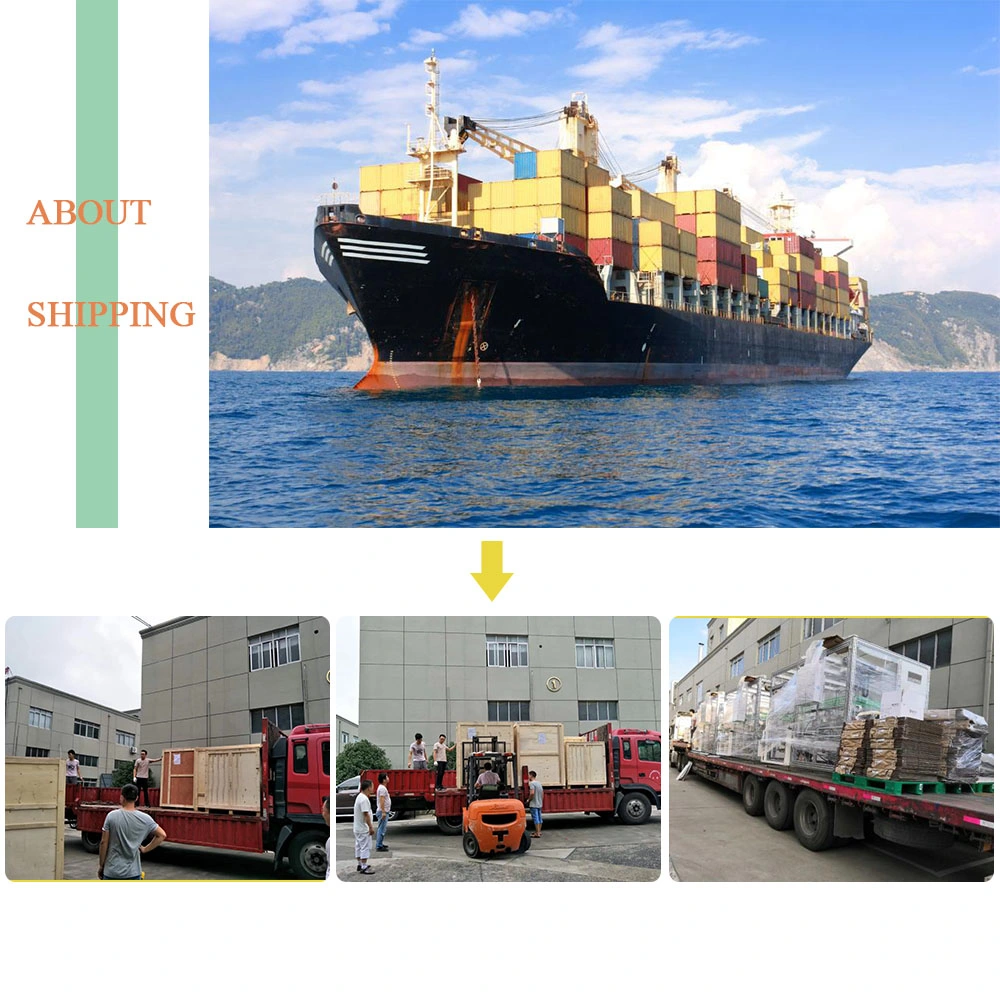 Company information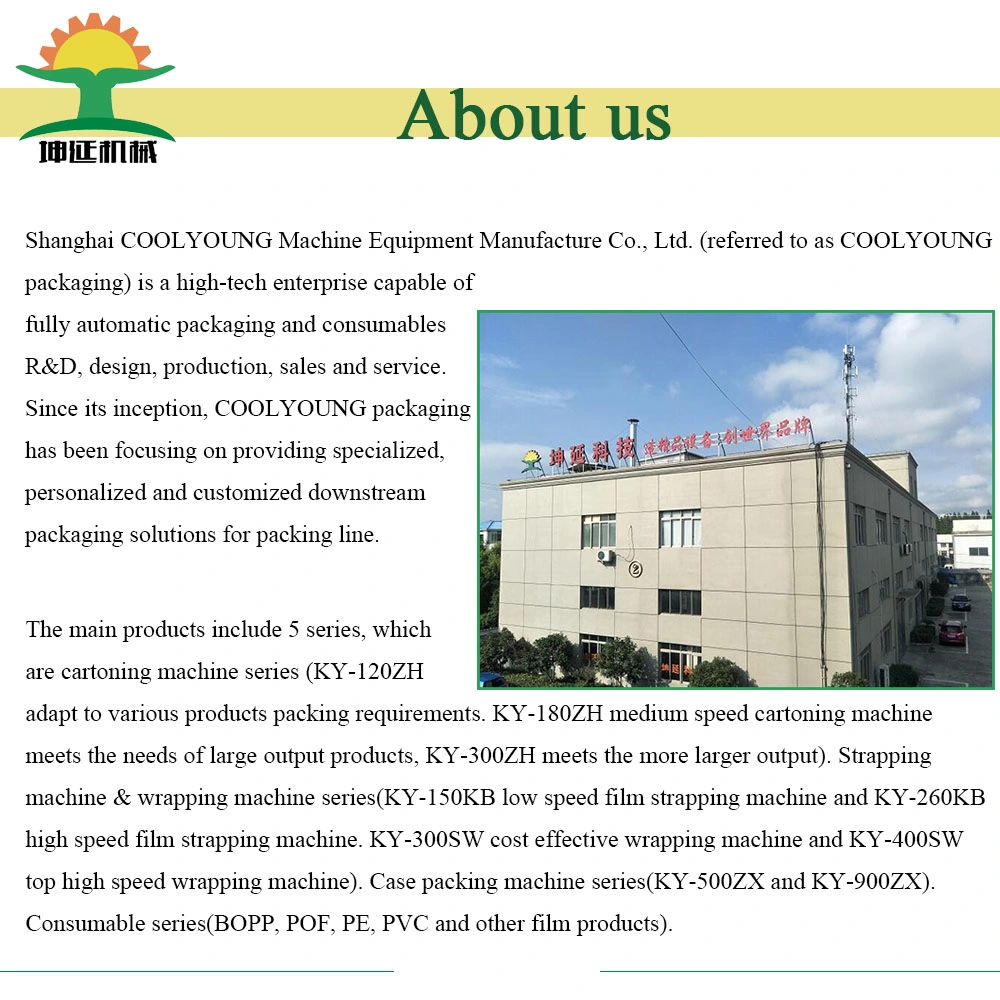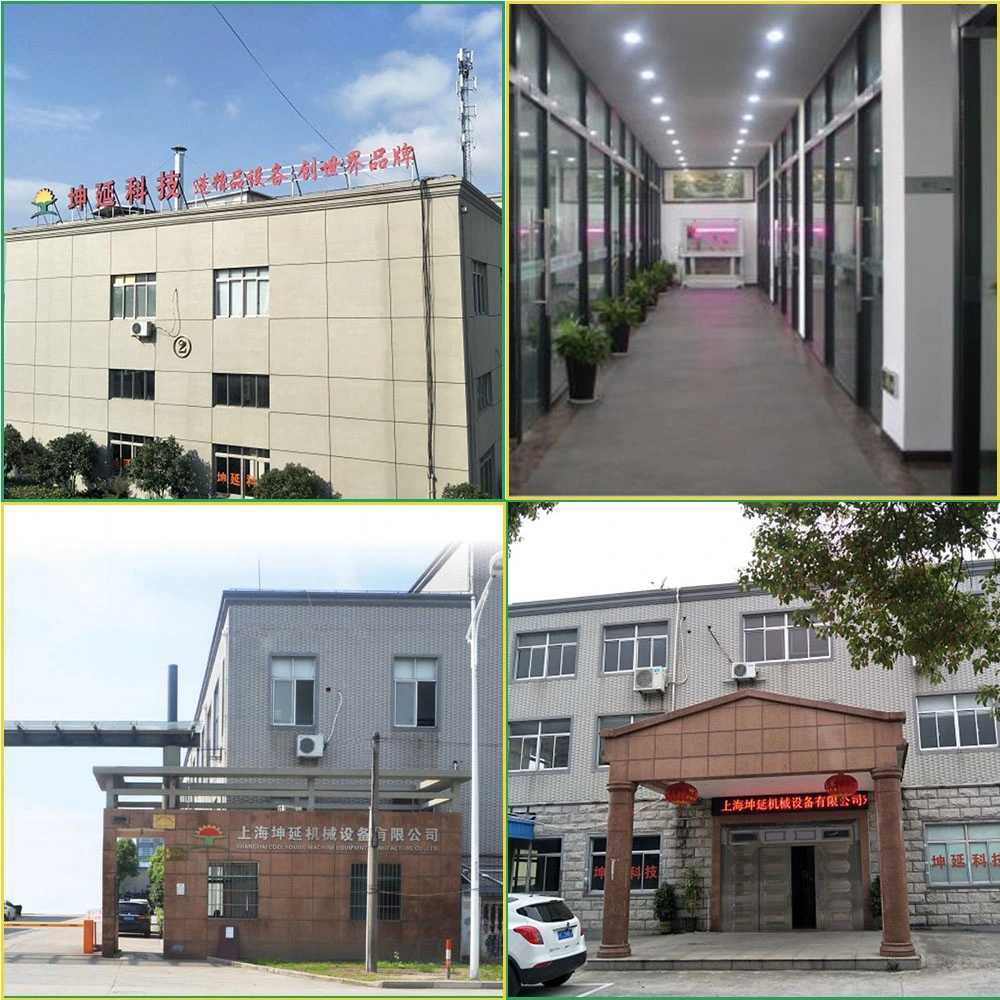 Why choose us?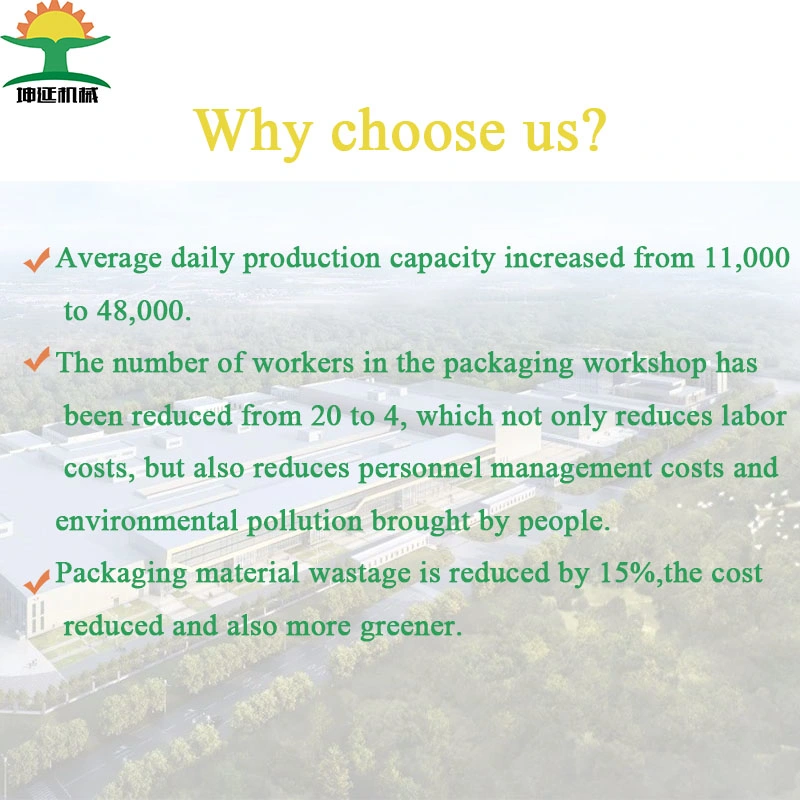 Certificate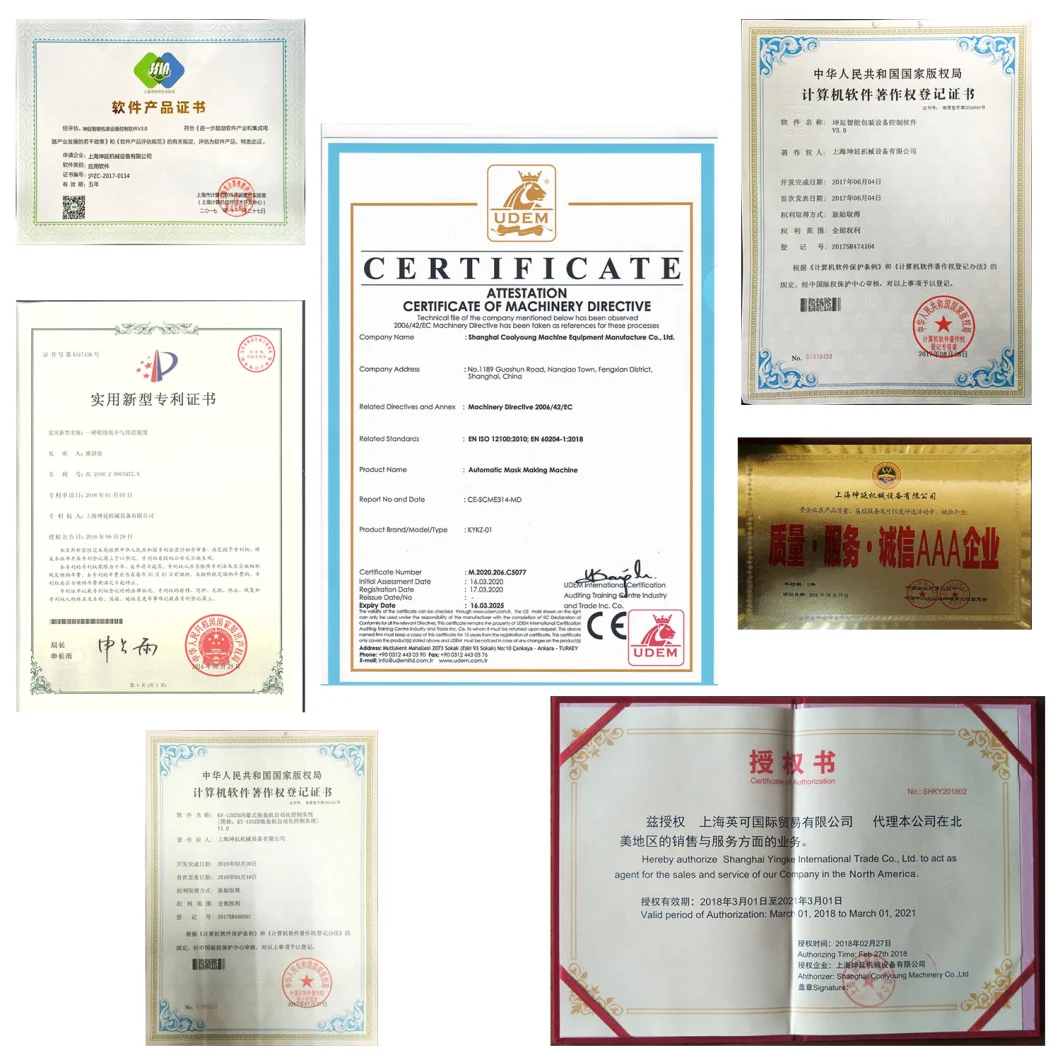 FAQ:

1.Q:What do you need machine and quotation?

A: According to capacity and factory size ,we can give you details.
2.Q: Are you trading company or manufacturer ?
A:We are factory.

3.Q:How do we pack machine?

A:Exporting wooden cases

4.Q:Lead time

A:Around 25-30 days after the receipt of your deposit.