Hand robotic rehabilitation device rehabilitation system for clinic
| | |
| --- | --- |
| Product name | Hand robotic rehabilitation device rehabilitation system for clinic |
| Weight | 3kg per unit |
| Power supply | AC220V, 50Hz |
| Runing speed | 90°~150°/s |
| Time setting | 0-60 minutes |
| Application | Robotic rehab glove for stroke people daily hand exercise |
| Relative humidity | ≤ 80% |
| Safety pressure output by the host | -70Kpa~150Kpa |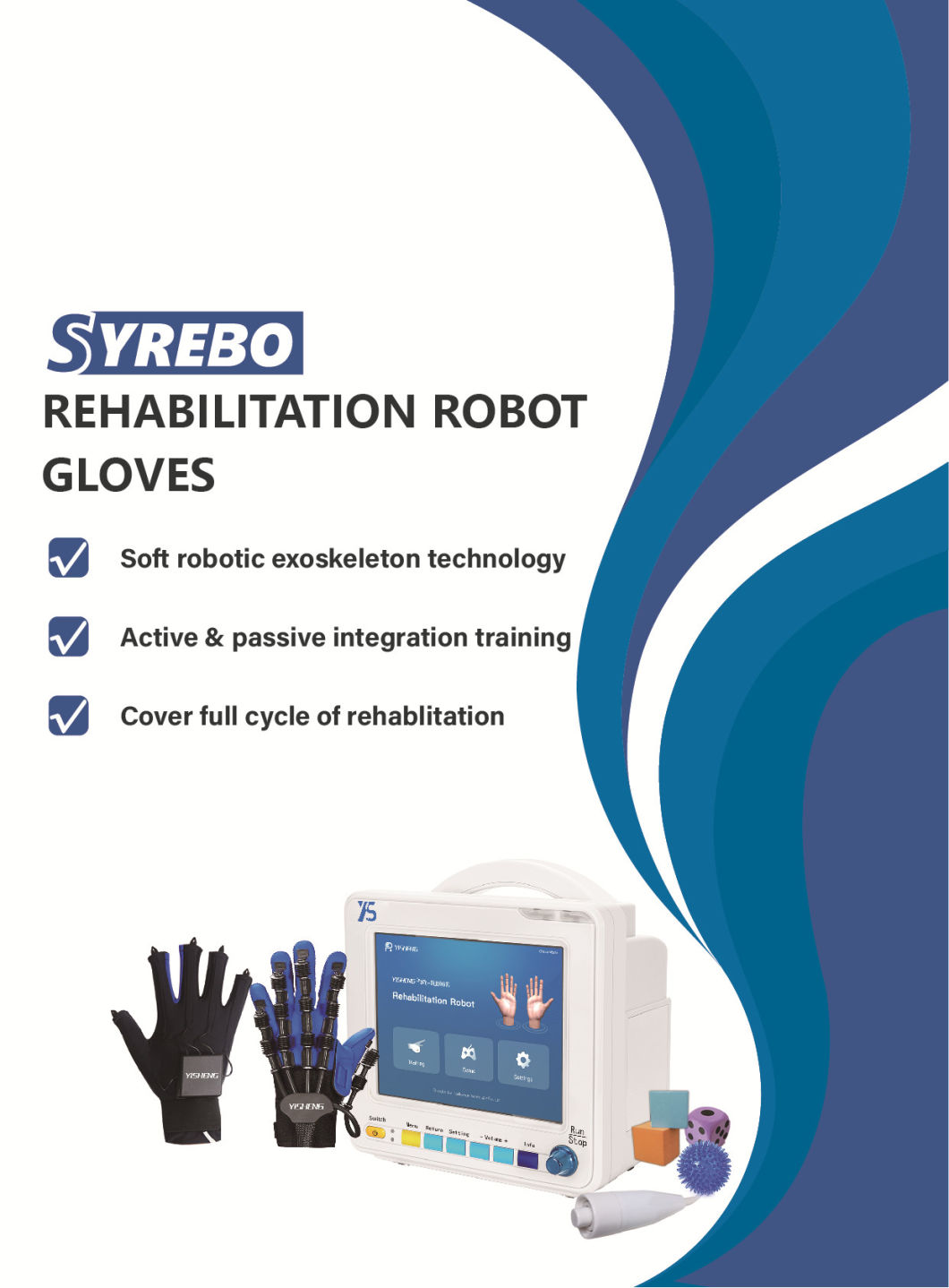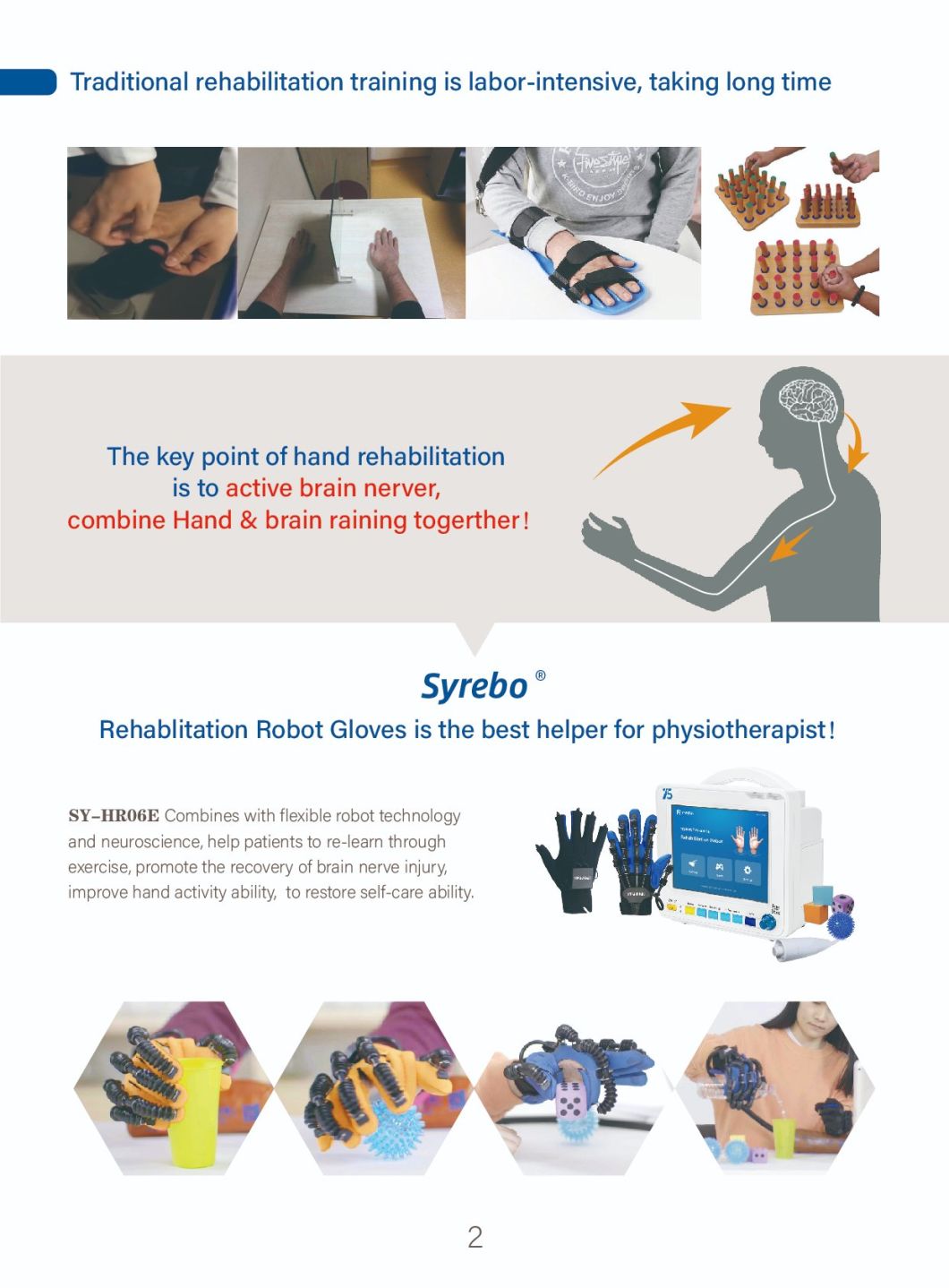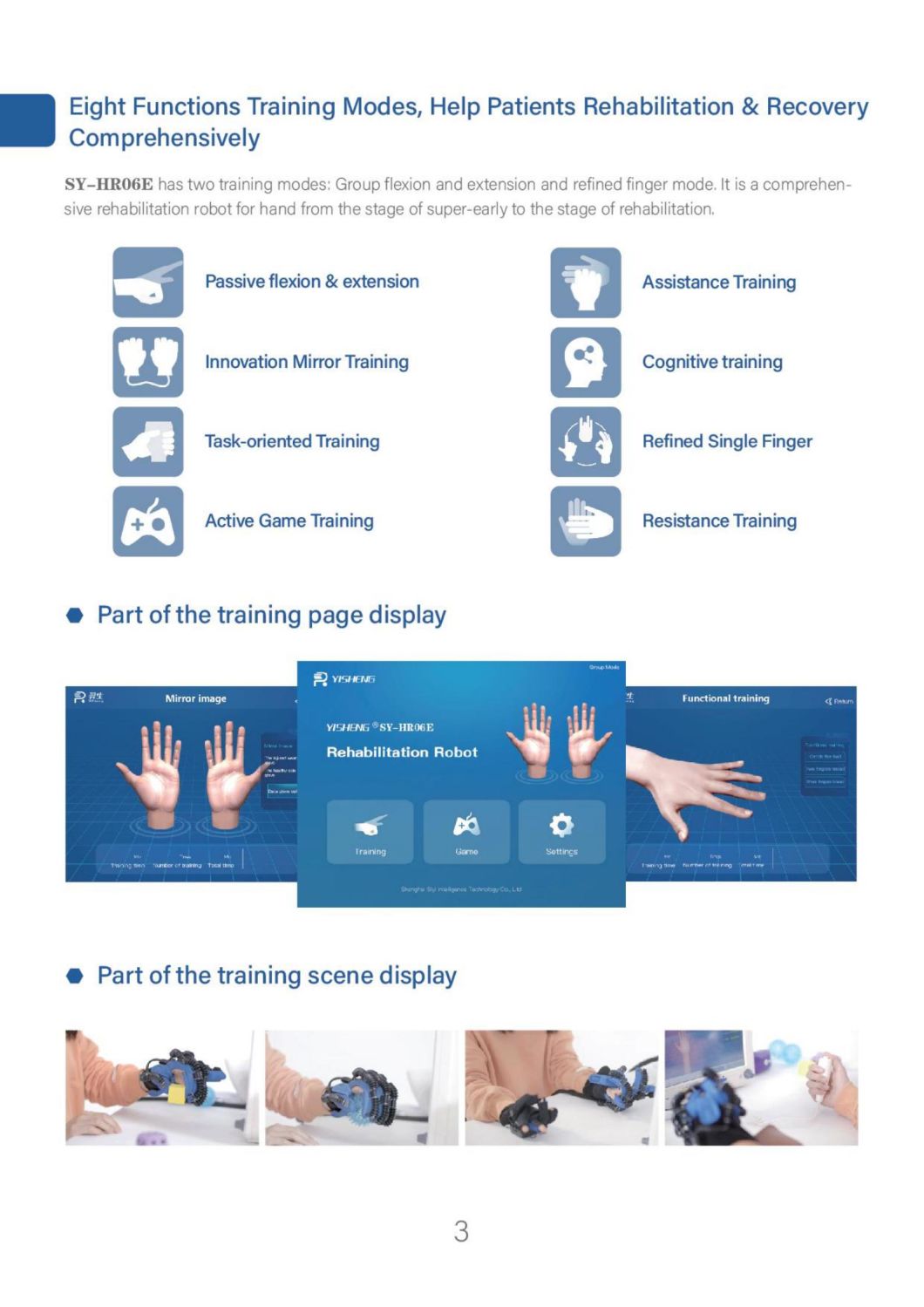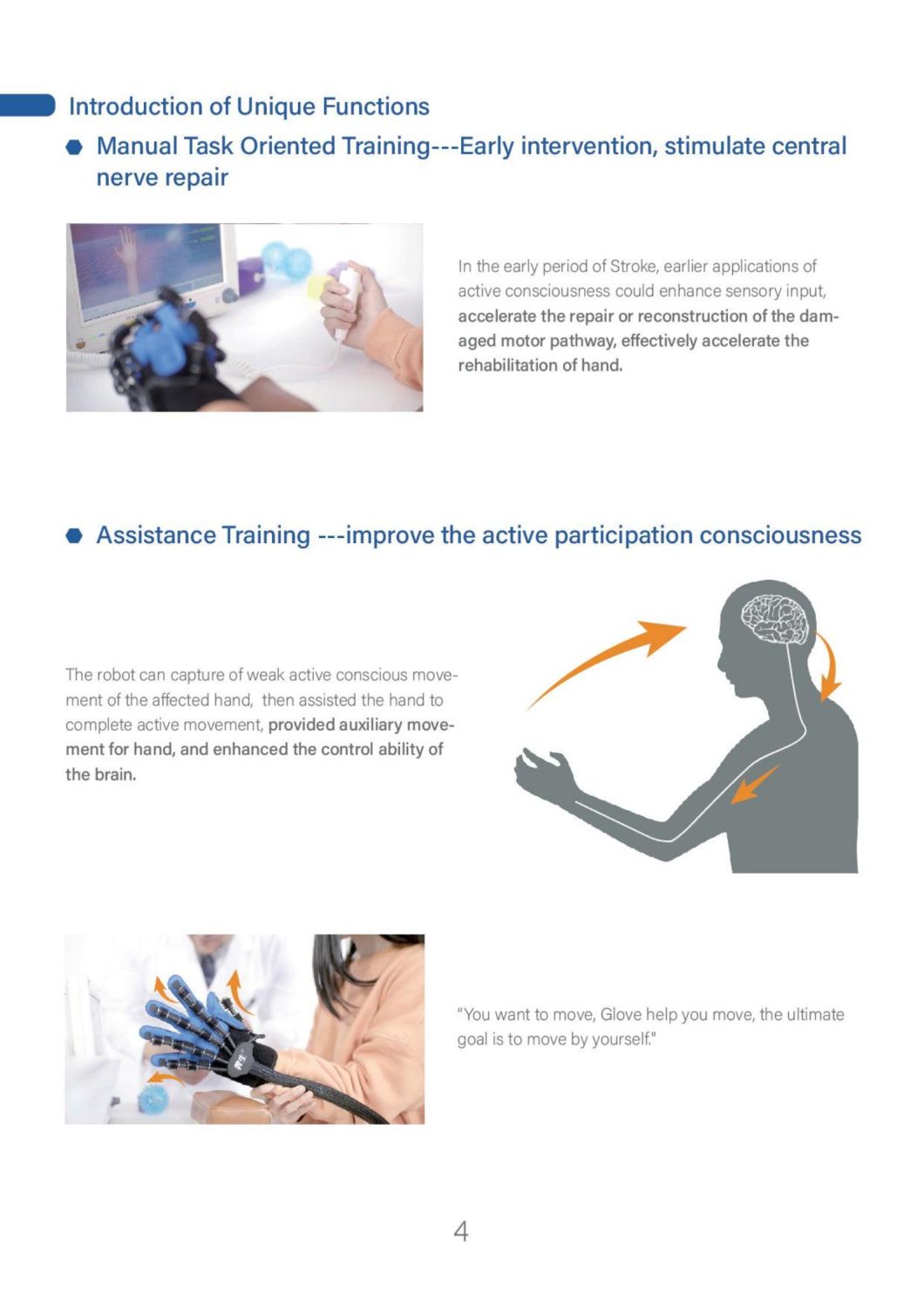 Stroke rehabilitation equipment treatment or recovery:
Cerebral palsy, cerebral infarction, cerebral hemorrhage, cerebral apoplexy, and hemiplegia and other such series of hand dysfunctions or missing, such as brain or hand nerve damage, fractures, car accident injuries, burns, Others such as hand dysfunction caused by spinal cord injury can also be used, as long as it is hand dysfunction, hand discomfort, and hand inflexibility.
Our pneumatic rehabilitation robot gloves can be used for high muscle tension, palm bending, curling, finger spasm, paralysis, paralysis, etc. Soft rehabilitation robot gloves use bionic pneumatic artificial muscles to drive finger joints, causing finger spasm, Symptoms such as paralysis and paralysis have been improved or recovered. While effectively helping the rehabilitation of various functions of the hand, the product also acts on assisting the brain nerves, promoting the improvement of sports rehabilitation, etc.
Feature and advantage:
Combined with flexible robot technology and neuroscience, it can help patients relieve hand spasm and stiffness, and promote patients' motor relearning.

Patients can recover at home by themselves, save the cost of rehabilitation hospital and accompanying care, independently complete the daily rehabilitation training plan, and carry out functional task-oriented training, including daily activity training such as stretching, machine holding, etc, as well as rehabilitation training under the real situation at home, so as to increase the initiative.




Using air pressure as a driving force, automatic finger grasping and stretching is the rehabilitation treatment equipment for finger spasm, paralysis and other symptoms. It can reduce the muscle tension of the hand, relieve edema and stiffness, accelerate the rehabilitation process of hand function, and promote the recovery of cerebral nerve injury, so as to achieve the goal of rehabilitation.




The glove can buffer and protect the metacarpophalangeal joint and the interprocedural joint, and can gently promote the sensory stimulation of the hand after stroke through the pneumatic pump, so as to complete the flexion and extension of the fingers.
The cutting edge robot Glove helps clients suffering from neurological and orthopedic injuries incorporate their hand functionally in therapy and at home.
The proprietary tension system extends the client's fingers and thumb following grasping.
The lightweight, low-profile functional design is just one of the many innovative features that are offered with the robot glove.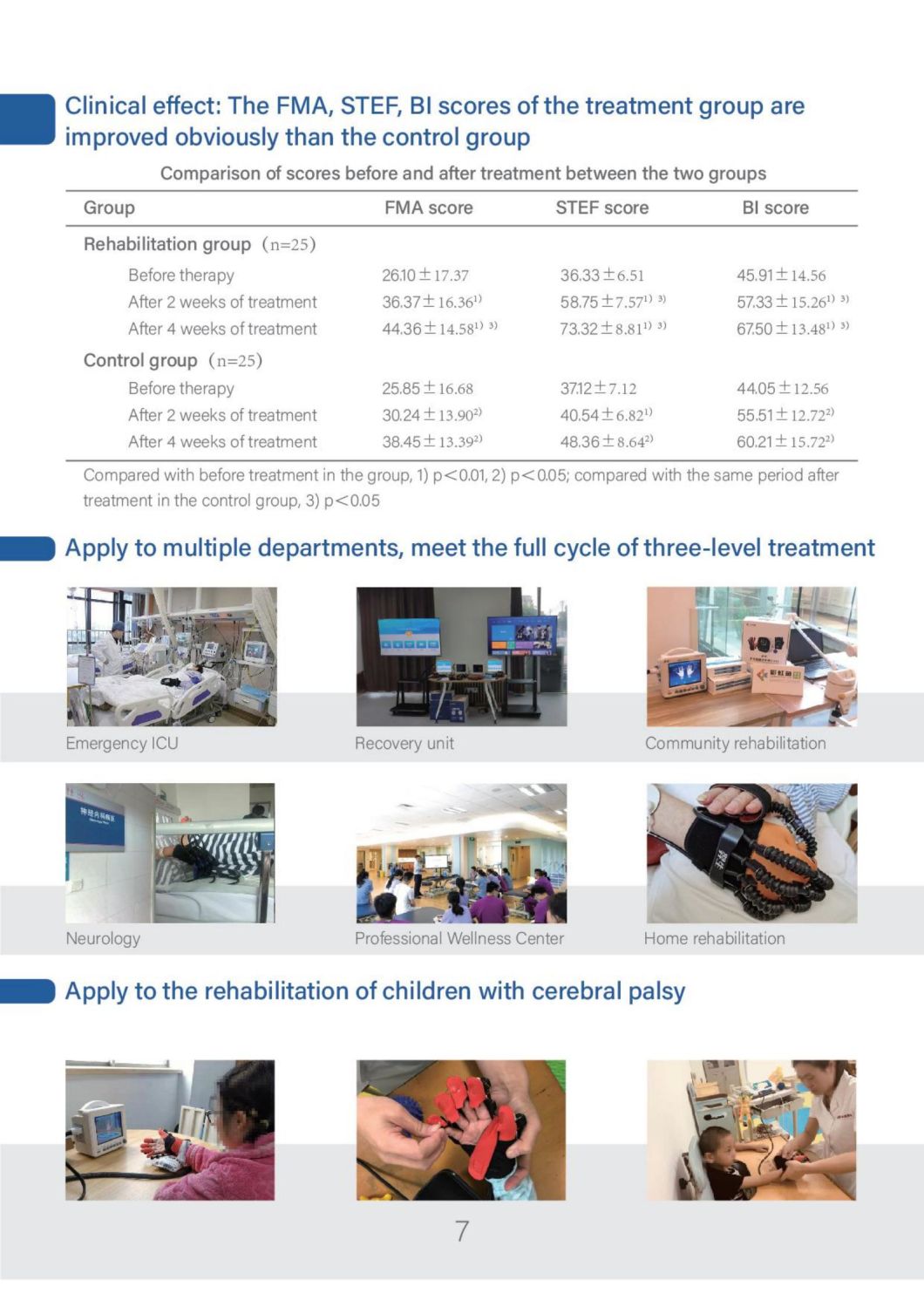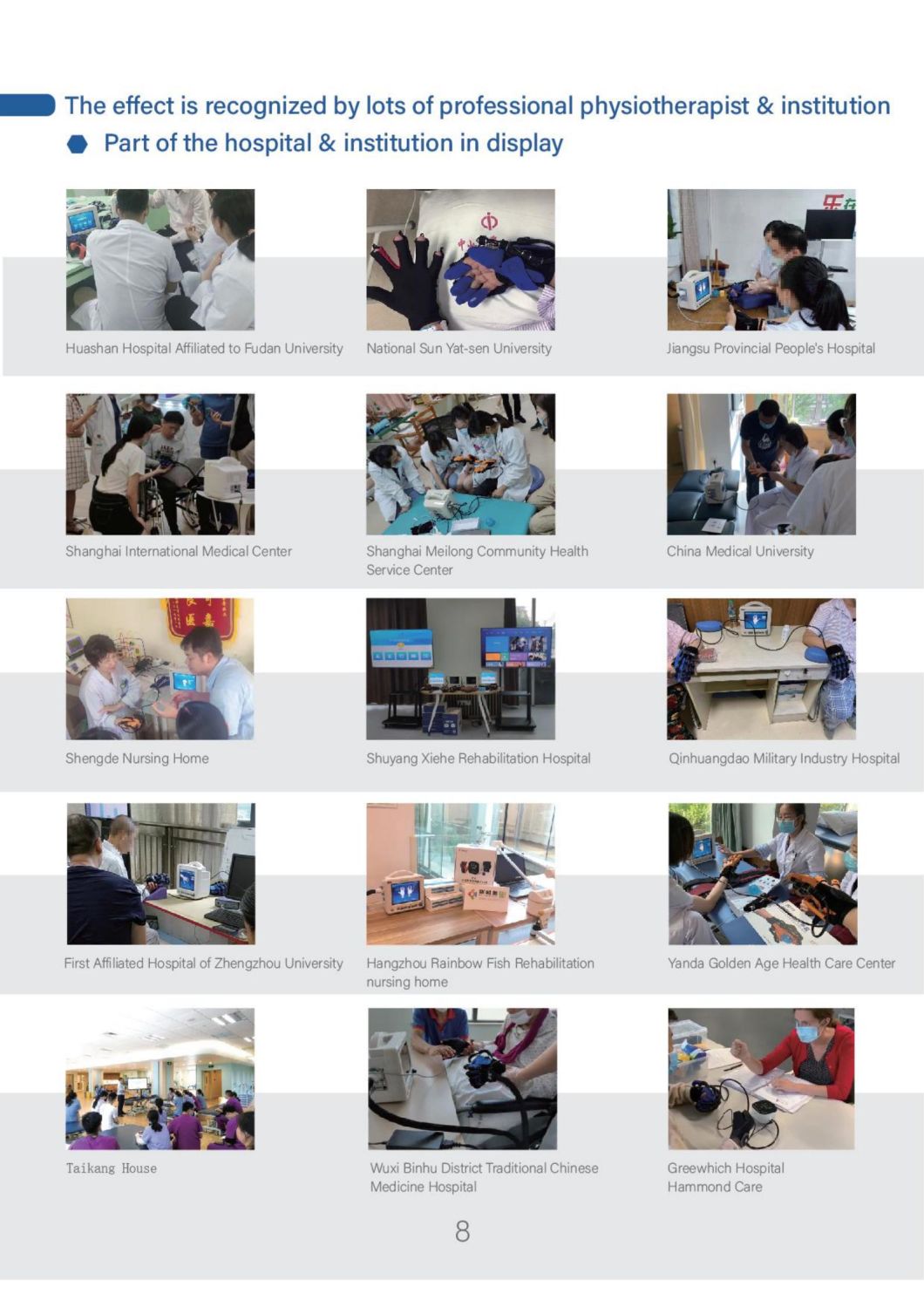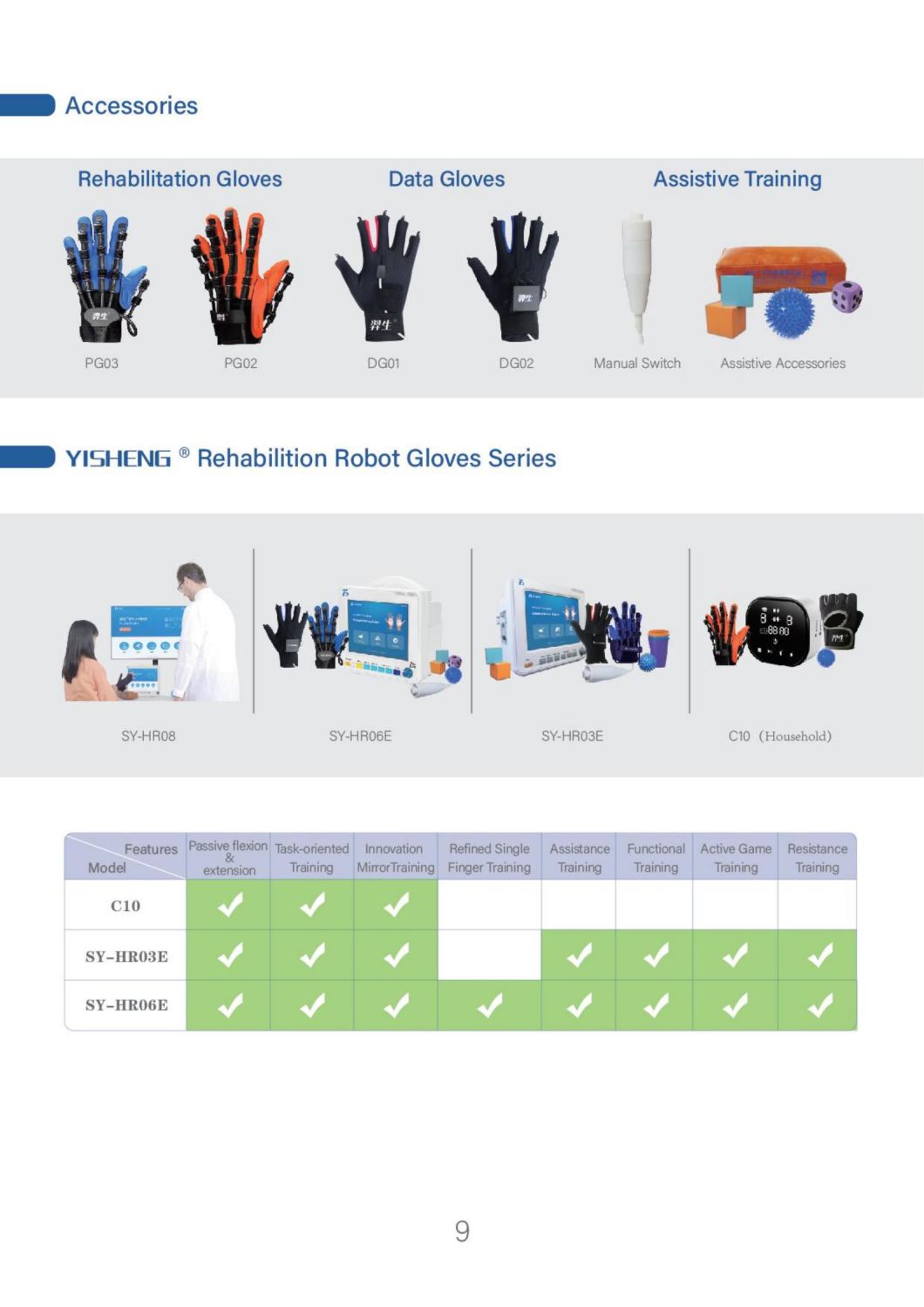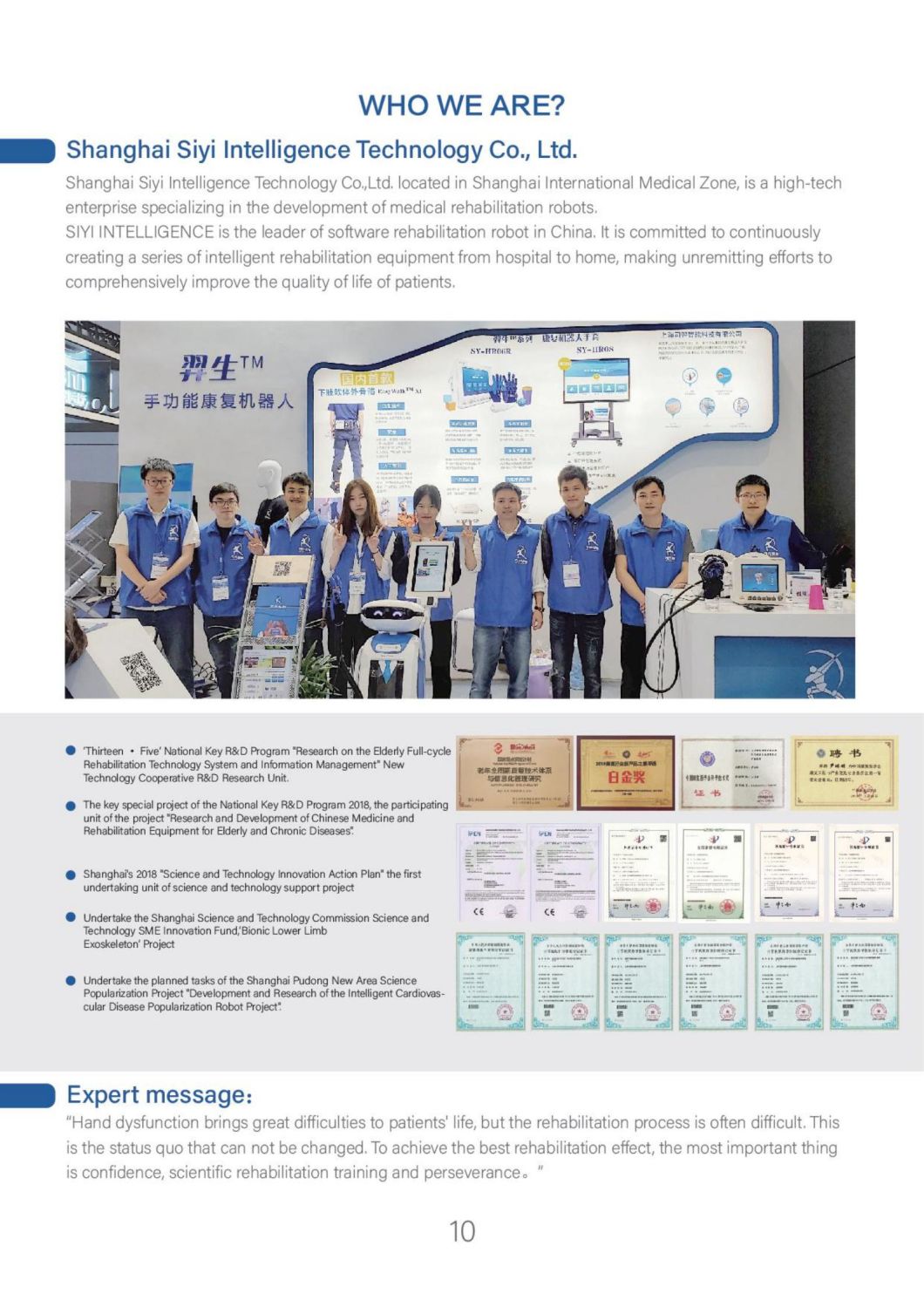 1. How soon can I get the product?
After getting your approval, we ship in 1-3 business days. Shipping can be via FedEx, DHL, UPS ,TNT or post at your option.
2. What about the lead time for mass production?
It depends on specific product and its order quantity. Normally, min 7 days are required.
3. How to use the rehabilitation robot equipment ?
We have two version hand rehabilitation robot equipment, one is for hospital use, another one is home use, there are detailed instructions in the package. We will also send you a video for your reference. You can also consult our rehabilitation therapist online.
4.Q:Do you offer OEM and ODM services?
Yes, we can offer you better OEM and ODM services.
5.Are you a trading company or original manufacturer ?
We are manufacturer, we have our own R&D Department, QC/QA Department , we has launched "YISHENGR Rehabilitation Robot Gloves" and "Assist Soft Exoskeleton EasyWalk X1", with more than 20 patents and clinical recognition of hundreds of hospitals.
6.Still have questions? Contact us now:
Shanghai Siyi Intelligence - Professional rehabilitation equipment supplier.